Bali Named World's No. 2 Region for Travelers by Lonely Planet.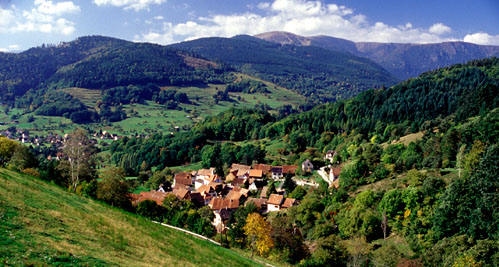 Alsace, France, a place I'd love to go.
Bali has been named one of the best regions in the world to visit in a new Lonely Planet travel guide. The famed Island of the Gods came in second behind Alsace in France, and ahead of Fernando de Noronha in Brazil. Lake Baikal in Russia was the other Asian region to make the top 10 list. The top three countries were El Salvador, Germany and Greece, while the top three cities were Abu Dhabi in the United Arab Emirates, Charleston in the United States and Cork in Ireland.
The book "Best in Travel 2010," released on Monday, is the travel company's fifth annual collection of the best places to go and best things to do in the year ahead. This is a collection of destinations and experiences that we rate as the stuff people really should consider for next year. Whatever your own style dictates, you should be able to find inspiration in these destinations.
Source: Reuters
Popularity: 1% [?]