Did you know that Indonesia is 15th largest car producer in the world in 2008? I bet you do, because I have posted one article about that. But hey, this is different. The new comer is Volkswagen, one of the most respected car brand on this planet, the creator of these legendary vehicles.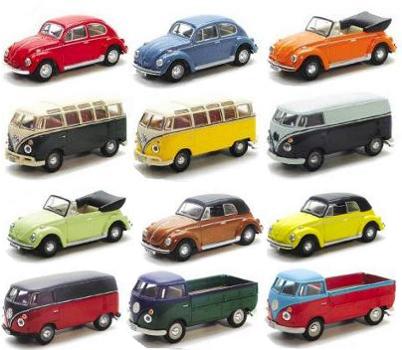 Volkswagen AG plans to open a new assembly plant in Indonesia , a sign that the Southeast Asian nation's still-robust consumer spending is keeping it attractive to foreign companies. Right?
Although total Indonesian vehicle sales forecast by Toyota's local affiliate to fall 30 per cent this year, from a record 600,000 units in 2008, the company expects the market to recover in 2010, and overall consumer spending has held up better in Indonesia than many other Asian countries.
Economists predict Indonesia's economy will grow around 4.5 per cent this year, down from 6.2 %  in 2008, but still a top performer in the region. Indonesia relies on domestic spending for two-thirds of its gross domestic product, helping cushion it more from the global economic slowdown than export-dependent Asian nations.
Consumer confidence in April – following peaceful legislative elections earlier that month – reached its highest level since December 2007, according to a central bank survey released this week.
Currently, Volkswagen cars are imported into Indonesia, meaning they are hit by tariffs of more than 200 per cent. By assembling locally, Volkswagen's cars will be significantly cheaper for consumers than current prices. Yipeeeeeeeeeeeeeeeeeee !!!!!!!!!!!!!!
Popularity: 5% [?]