PT Telkom Tbk. has caught investor attention over the past few years with its bold strategy to transform itself from a pure telecommunications giant to a multimedia company. Market analysts like the story and have pushed the stock price up to Rp9,000 over the past few weeks. Leading the charge is president director and CEO Rinaldi Firmansyah, the first outsider to lead the state-owned company.
When Rinaldi Firmansyah joined PT Telkom Tbk. as chief financial officer in 2004, he was the first outsider to be admitted to the board of directors of the state-owned telecommunications company. His first day at work was no walk in the park and he soon learned that the task before him was enormous.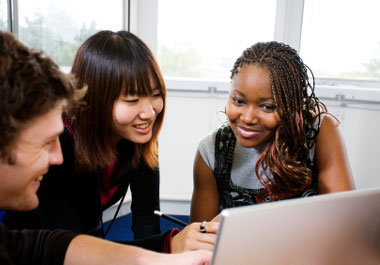 The company faced some serious issues in those days. Its financial report had been rejected by the Stock Exchange and it was his job to fix the problem. An investment banker by training, Rinaldi rolled up his sleeves and got to work.
"It was a long first day and the days got longer in the first few months," he recalls in an interview with GlobeAsia. "Sometimes I slept in the office as we used to work through the night as I also had to coordinate with New York."
Apart from internal issues, the company also faced rising competition from new and more aggressive rivals. There are now 11 telecommunication operators and the battle for market share has driven call prices down, including interconnectivity tariffs, which were a major revenue stream for Telkom.
A price war in the cellular sector in 2007 and 2008 was also eating into profits as mobile phone operators fought tooth and nail for market share. Telkomsel, the cellular subsidiary of PT Telkom, was particularly hard hit as it is the dominant player in the industry.
Change was absolutely necessary if the company was to survive and grow. Rinaldi proved to be the right man at the right time to take over the helm of the telecommunications giant and chart a new course.
Those days of sleeping in the office now seem a distant past. Rinaldi himself has been promoted to president director and chief executive officer of the listed company. Over the past three years, he has slashed costs significantly by reducing the workforce, entered into new business areas such as cable television and data transmission and forged a new corporate culture at the company.
Having put Telkom on a firm financial footing, he is now undertaking an even bigger challenge: to transform the company into a lean, competitive and innovative multimedia enterprise.
"About three to four years ago, we realized that telecommunications was just a commodity," he notes. "That is when we started our transformation from being a telco to being multimedia player."
Today, Telkom has five main business pillars – fixed line, cellular, communication data and applications, which includes cable television and internet providers, network and interconnection and fixed wireless access. These businesses are now grouped under the acronym TIME – telecommunications, information, media and edutainment.
"This was a bold move for us but we knew we had to modernize our infrastructure or we would see our market position erode," says Rinaldi. He notes that unlike his main competitors who focus on new growth areas, Telkom still has to service its fixed-line customers, even though the business is declining.
Fixed-line business has been drying up for three consecutive years, shedding nearly Rp2 trillion ($220 million) in revenue while costs have remained constant. The fixed-line business has now stabilized and started to show growth again in the first half of this year,
Telkom, says Rinaldi, had no choice but to transform itself. To compensate for the lost revenue from its fixed-line business, the company invested in a number of new businesses. Those investments are now starting to payoff.
Over the past four years, the company spent Rp2 trillion a year upgrading its fixed-line network and offering new services and products. It spent another Rp500 billion per year improving its IT system and Rp1.3 trillion acquiring new businesses. "Now the industry looks at us as a market leader and innovator instead of a lazy incumbent," says Rinaldi.
New Equilibrium
There is no doubt that changes are needed. While Telkom's revenue was up 5% in the first half of 2010 at Rp34.243 trillion, from Rp32.612 trillion a year earlier, net profit slipped 0.7% due to higher operating costs and lower foreign exchange earnings.
Nevertheless, Rinaldi's new strategic push has begun to be noticed by investors and market players. According to Raymond Kosasih, research analyst at Deutsche Bank Verdhana Indonesia, the cellular industry is doing much better now than it was 15 to 18 months ago. "A new equilibrium is being formed and top-line growth has recovered."
He believes cellular prices have reached bottom and are unlikely to fall further. This is good news for Telkomsel as it will allow the company to post a much stronger second-half performance. This will translate into a much better performance for Telkom as a whole.
"We like PT Telkom in general and we have a buy recommendation on the stock," says Raymond. "The TIME strategy makes sense as it will help the company maintain its growth strategy." Looking at the past three quarters, he says in a recent report that he expects the top three telcos to maintain their market share.
"This equilibrium has been achieved on the back of healthy revenue increase of 13.5% year-on-year – perhaps the highest in the region. We expect future changes in market share to be driven more by operators' share of industry growth which we think will be evenly split," the report notes.
Going forward, the key challenge for Rinaldi and Telkom will be to implement the TIME strategy and implement further cost-efficiency programs, notes Raymond. Near-term revenue growth will still come from its fixed line and cellular business while over the longer term the company will reap the benefits of pushing into cable television and data.
"In the long term, the TIME strategy makes sense but it is coming from a very small base," says Raymond. "Personnel costs currently make up the second largest cost component for Telkom so trimming staff numbers is important for the bottom line."
Harry Su, senior vice president and head of research at Bahana Securities, agrees, noting that Telkom has little choice but to undertake the changes. "It's part of the natural transition of the company from fixed-line to cellular and now to data and multimedia."
"Telkom has until now been seen as a sleeping giant reacting to what the competitors are doing," he adds. "To be fair, as a state-owned enterprise, they have done well in maintaining their number one position in the industry."
He predicts that the telecommunications sector will continue to post healthy growth over the next few years, even though penetration rates are now relatively high. Diversification will be the main challenge faced by all the major players in the industry.
Transforming from within
Rinaldi understand the dynamics of change only too well. The company has to change or die a natural death.
Perhaps the new corporate culture at Telkom is best reflected by its new logo, a blue circle with an orange-colored open palm. This is the first time the company has changed its logo since going public in 1995 when its monopoly on fixed lines was dismantled.
With its new tagline "The world is in your hands," Telkom is also looking ahead rather than living on its past glories as it seeks to meet changing customer demands.
Going deeper, beyond the public image, Rinaldi is attempting to transform the very heart of the corporation. Having sorted out its business strategy and competitiveness, his next challenge was to change the corporate culture of the organization.
The first thing he had to do was trim the size of the company from more than 30,000 employees to its current level of 25,000. The cuts were made in the fixed-line division, where the number of employees fell from 26,000 to 21,000. "There is no other state owned company that has been able to reduce the number of employees like Telkom. We understood that we needed new blood to enter into new markets."
The process, he adds, is ongoing as new technology will require further streamlining of operations. Layoffs, however, are voluntary and employees are given several options. One of the main changes he has made has been to consolidate and centralize back-office operations to make them more efficient.
"No Telkom CEO in the past was bold enough to centralize the IT, HR and finance functions," says Rinaldi. "It was tough as there was rejection but now with only two regional offices from seven previously, we can move faster."
His next big challenge will be to grow the new wave businesses as quickly as possible. Content, he says, will be king in the future and Telkom must be able to compete on this front. "The industry is moving towards content-based operations and we have to be able to provide content on our network."
Content and new electronic gadgets that can download content will be the wave of the future. This trend poses a huge dilemma for the telco industry as it provides the network but the growth is in content.
"Everyone is Googling on our network but we earn nothing," he notes. "Content is an industry with many small players while telecommunications is a capital-intensive industry with a few players. We must find some way to cooperate."
The overall industry, says Rinaldi, is still growing fast. Teledensity in Indonesia is now close to 80% with 180 million cellular subscribers. Telkom has half with 90 million subscribers.
The fixed broadband industry has a low 2 million subscribers, offering great potential, with growth currently at between 8% and 12% per year. Telkom's new wave businesses currently contribute 15% of consolidated revenue. Rinaldi's target is to increase this to 25% by 2014.
"My challenge is to defend the legacy and grow the new wave business," says Rinaldi. "We want to be a leader in each area of our business and at the moment we are only number one in telecommunications. There is a lot of work to be done." GA
From The Globe Asia
Popularity: 2% [?]