I have been to Temanggung, a town located at the slope of a mountain, which has all-time cozy weather. It is the very spot where good tobaccos are produced. Despite my countless visit to this town, I only found out minutes ago that in this small sleepy town, one man (with his staff of course) creates a wooden-radio which then became world phenomenon and was featured in hundreds of international magazines and TV shows, including Oprah Winfrey. It has now become a world icon for nature-friendly electronic item.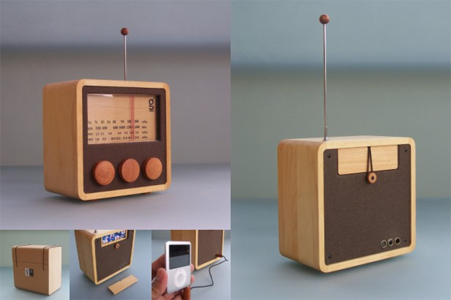 The product is called… Magno Radio.
Not only produces radio, Magno also produces small items made of wood. I can't go further on this, but please, if you love nature, it's worth visiting this Magno website at:
http://www.magno-design.com
You'll find many info on how this product is developed, sustained, and attracts world's attention.
Popularity: 6% [?]